Repsol Sinopec Awards Nigg Oil Terminal Decommissioning Contract
Posted 16, Dec 22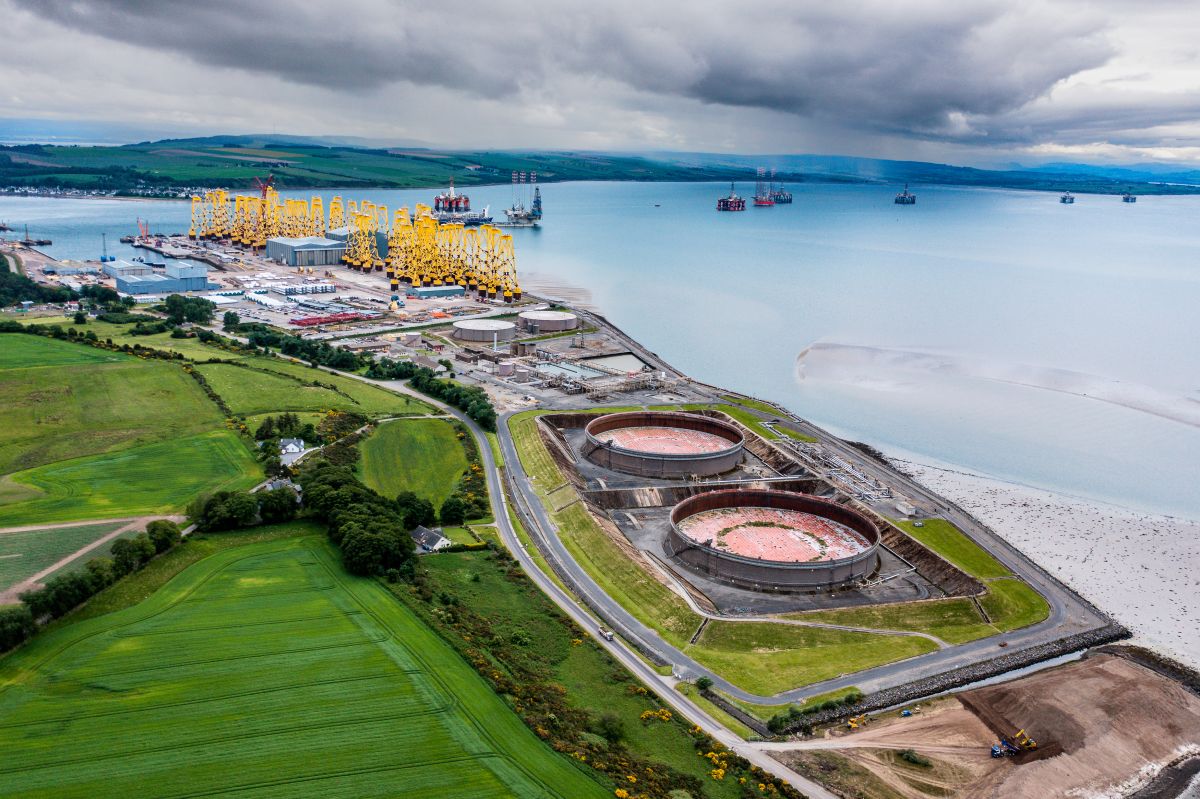 Repsol Sinopec is pleased to announce it has awarded a decommissioning contract to Liberty Industrial Ltd (Liberty) for the decontamination, demolition and site remediation of Nigg Oil Terminal.
Planning and engineering work will begin in December 2022, with decommissioning activity commencing in 2023 and expected to continue until 2025. The site will be handed back to the leaseholder (Global Energy Group) at the end of 2025.
The Nigg Oil Terminal was commissioned in 1981 by the British National Oil Corporation as part of the Beatrice complex development. The large site spreads across 75 acres and consists of a large-scale crude oil process, storage and export facility that will require decontamination prior to the demolition and site remediation process.
The project will be an integrated effort between the Repsol Sinopec project and site teams, who harbour the history and knowledge of the work site, and the decommissioning specialist contractor Liberty to ensure all hazards are identified and the correct, fit for purpose decommissioning procedure enacted safely.
VP of Decommissioning and Energy Transition, Adam Sheikh, said:
"We aim to deliver one of the North Sea's most ambitious decommissioning programmes in the years ahead – including the full decommissioning of our Nigg Onshore Terminal.
"This contract award represents a significant milestone in our decommissioning journey and my thanks go to the teams for getting us to this stage. As a company we intend to deliver outstanding decommissioning minimising environmental impact and as cost-efficiently as possible."
Simon Reid, Decommissioning Project Manager said:
"A comprehensive tender process was followed inviting the UK's leading onshore decommissioning contractors to submit proposals for the project. The technical evaluation focused on the contractor's ability to demonstrate safe and robust methods, with a clear understanding of the hazardous inventories, to deliver the decommissioning scope in line with company and regulatory requirements in an efficient and fit for purpose manner."
Liberty Industrial Contracts Director, Jon Sowerby said:
"The decommissioning project being undertaken by Repsol Sinopec at Nigg encompasses all Liberty Industrial's specialist and innovative service. This is a significant milestone in the history of the Nigg site, and Liberty Industrial is excited to be part of it."
Liberty Industrial Project Director, Robert Barker said:
"The corporate governance of Repsol Sinopec aligns perfectly with Liberty Industrial ethos and the approach taken by the respective teams demonstrates an exemplary standard in the approach to decommissioning. We look forward to developing strong collaborative relationships throughout the project."
ENDS