REPSOL SINOPEC BOLSTERS SUPPORTS TO FIVE LOCAL CHARITIES WITH £50,000 DONATION
Posted 1, Jun 23
Repsol Sinopec has announced its continued support to five local charities with a donation of £50,000. The North Sea operator announced its support of Aberdeen Cyrenians, AberNecessities, CFINE, Grampian Women's Aid and Mental Health Aberdeen in June 2022 with each charity receiving £20,000. Repsol Sinopec has bolstered this support in 2023 with a further £10,000 donation to each.
Luis Polo, Repsol Sinopec CEO said:
"We are so pleased to continue partnering with Aberdeen Cyrenians, AberNecessities, CFINE, Grampian Women's Aid and Mental Health Aberdeen. We are proud to support organisations that contribute so much to our local communities with their meaningful work."
Graeme Kinghorn, Mental Health Aberdeen CEO said:
"Congratulations to the four other local charities that along with Mental Health Aberdeen, continue to benefit from this amazing donation from Repsol Sinopec. Maintaining adequate resources to deliver the necessary levels of support to the most vulnerable in our community is something that all five local charities have in common and are constantly striving to achieve.
"The recognition of this by Repsol Sinopec clearly shows that business and the local Third Sector can forge strong connections that help to support all members of our local community."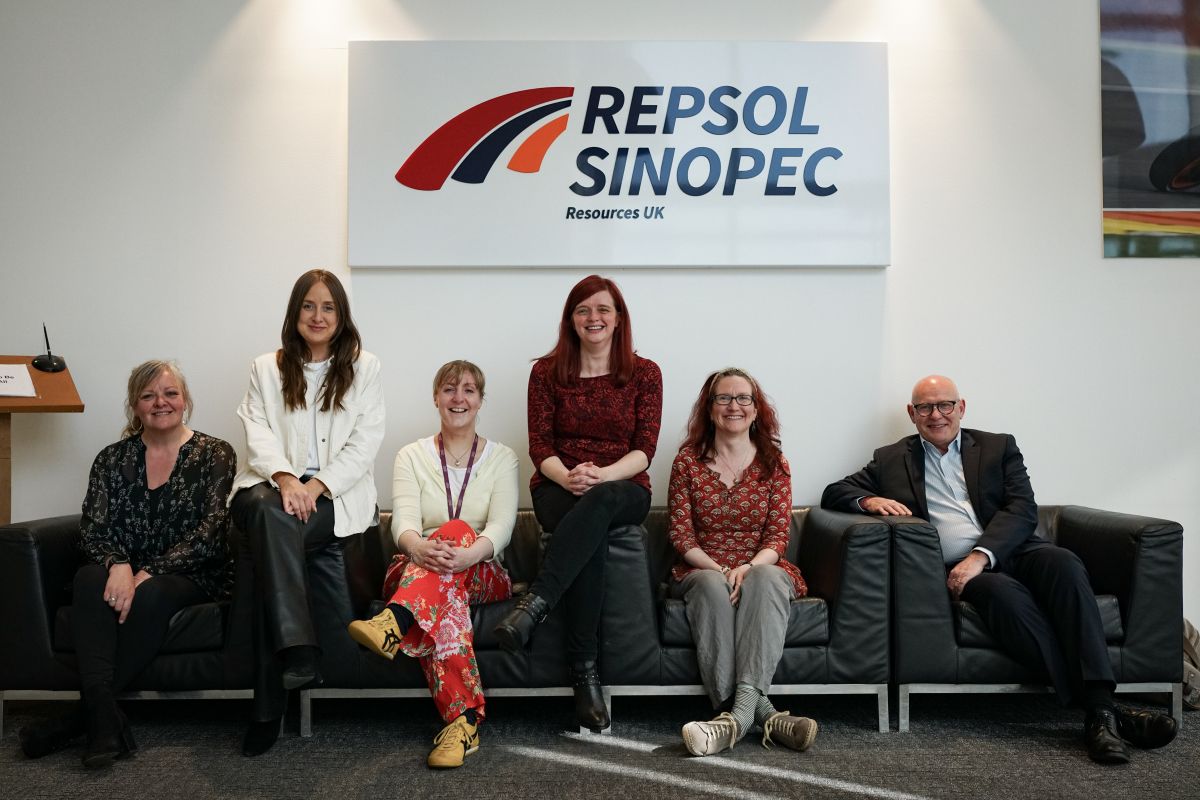 Donna Hutchison, Head of Corporate and Business Services Aberdeen Cyrenians said:
"We cannot thank Repsol Sinopec enough for their continued support of our work and their support for other local Aberdeen charities, who we collaborate with regularly. This donation makes a significant difference to our ability to continue to foster positive and impactful change for the increasing number of vulnerable people we are supporting in the Northeast.
"We know that the cost-of-living crisis continues to impact our local community and that poverty deprives people of opportunities and can lead to social exclusion. Without corporate partnerships like this, we would be unable to promote choice, empower rights and support people to be included."
Alison Hay, Prevention and Development Lead Grampian Women's Aid said:
"Grampian Women's Aid is delighted to receive this support and we look forward to continued partnering with Repsol Sinopec. We are experiencing very high numbers of referrals and this donation will go towards supporting women, children and young people who have experienced domestic abuse in Aberdeen and Aberdeenshire."
Danielle Flecher-Horn, AberNecessities Founder said:
"We are truly touched that Repsol Sinopec has chosen to continue to support AberNecessities and local families across Aberdeen city and shire. We couldn't be more thankful for their incredible generosity, which has significantly supported our ever-growing operation.
We are blown away by their kindness and efforts that afford us to support thousands of local families with the basic essentials that no child should go without."
Fiona Rae, CFINE CEO said:
"We are delighted, for another year, to receive this fantastic recognition from Repsol Sinopec. The last year has been unlike any other, with the worsening cost-of-living crisis having a severe negative impact on the individuals, families, and communities which CFINE supports every day.
"This recognition of CFINE's work is hugely appreciated by our team of staff and our amazing team of dedicated volunteers who are the backbone of the organisation - thank you!"
ENDS

Aberdeen Cyrenians - a charity dedicated to supporting people affected by homelessness, violence, domestic abuse and other forms of social exclusion.
AberNecessities – supporting local, underprivileged families in Aberdeen with essential items to care for their babies and children.
CFINE (Community Food Initiatives North East) - a charity and social enterprise, providing essential support services to service to thousands of people experiencing hardship in Aberdeen and Aberdeenshire.
Grampian Women's Aid - offer a free, confidential and non-judgmental specialist services to women, children and young people in Aberdeen and Aberdeenshire who have experienced domestic abuse.
Mental Health Aberdeen - a local charity that provides counselling and information services to adults and young people experiencing difficulties related to their mental health and wellbeing.